Planet: Mercury, The Sun


Element: Fire


Color: Yellow and Gold


Bird: Cormorant, Harrier Hawk


Stone: Topaz


Deity: Lugh, Celtic God of light and genius


Folk Names: Broom, Frey, Furze, Gorst, Goss, Prickly Broom, Ruffett, Whin
Medicinal properties: There is a Bach Flower Remedy that is given to the hopeless, those who feel they are beyond help, or suffer a serious illness. "Greenman Essence of Gorse" helps ease frustration, restlessness, and jealousy, and helps promote emotional security and a feeling of deep inner joy.
Magickal properties: Herb of Love, Protection against evil. Restoration of Faith. Hope and Optimism. Gathering of Strength. It also attracts gold so it is used in money spells.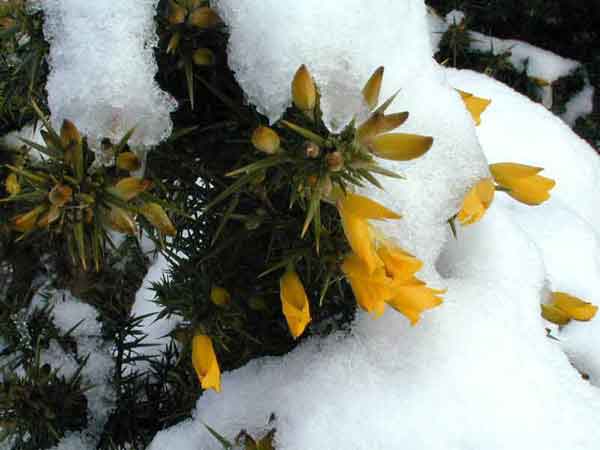 "When Gorse is in bloom, kissing is in season."
(There is always a Gorse in bloom somewhere, so there is always time for kissing.)
Gorse carries the sun through every season.